WORKSHOP 1.1 BUILDING CREATIVE CONFIDENCE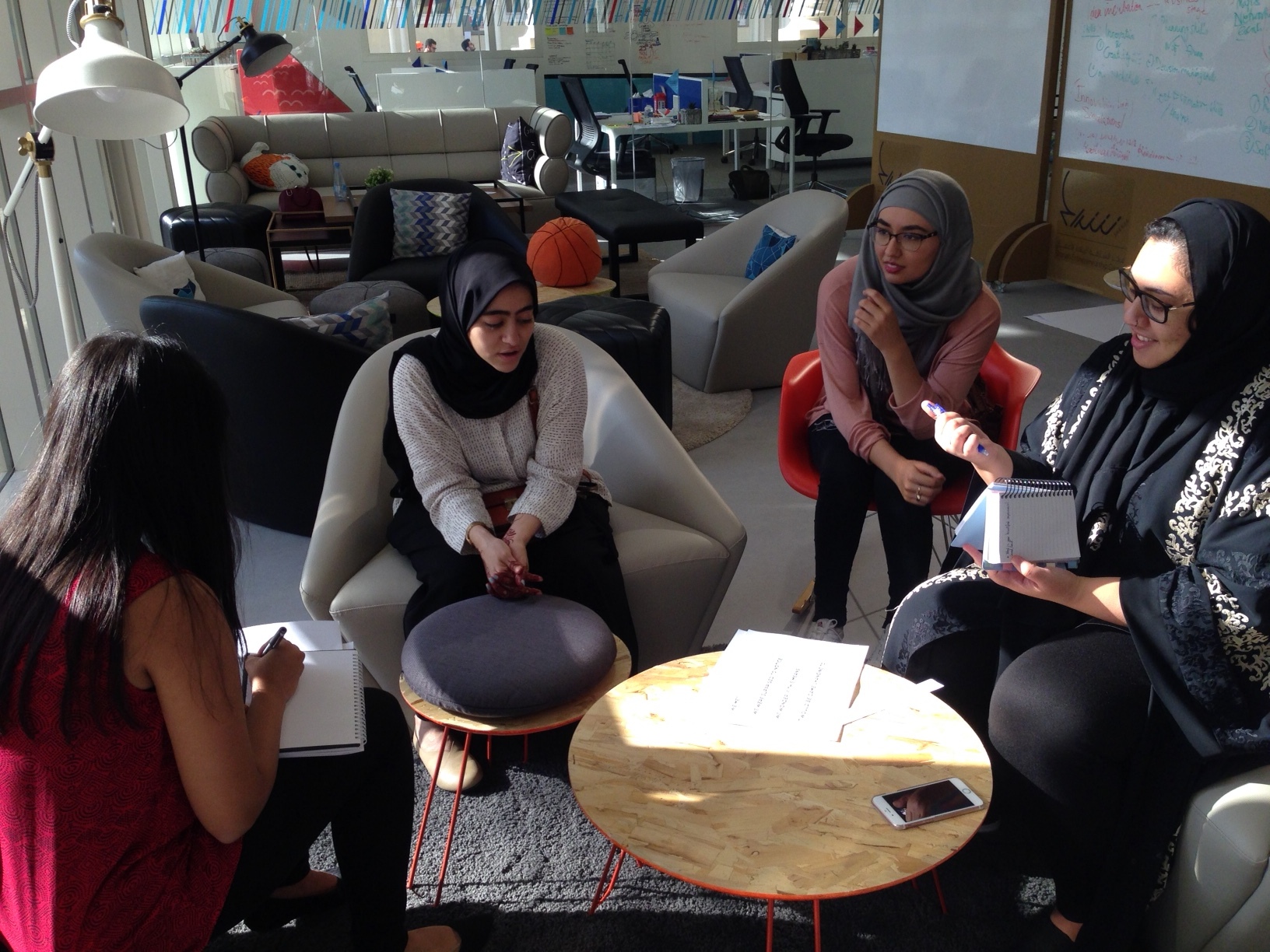 Today 21 youth of the UAE began their journey with the INNOCO team towards social innovation. Some of the activities everyone participated in were: Trust Plank, Lost Generation, How old is Humanity, Hero's Journey, Fun Theory, Intro to Design Thinking, Elements of Creative Engine. Here is what the youth have to say about:
1) It can be difficult to empathise sometimes. Have there been times when you have found it difficult to empathise with someone? What happened?
2) On your HERO'S JOURNEY, what is your next step to slay your 'monster' ? Make it a S.M.A.R.T step i.e Your step should be Specific, Measurable, Attainable, Relevant, Timely.
3) How can you apply design thinking to your work/study place?