Day 2 was a highly anticipated field to trip to one of Saurav Dhakal's organic farms, about one hour east of Kathmandu. Getting away this Saturday morning from the traffic and heated dust seemed to be sufficient to put everyone in a good mood. I spend the ride in the driver's cabin with the 2016 NYC. We were having a fun time singing Western and Eastern popular songs along.
Arriving at the location, a short vertical hike brought us to the farm, with as a reward at the arrival, a beautiful view on the mountains and valley around.
We start the day with Saurav's presentation of his story.
After a 100% organic lunch all made with products from the farm, everybody is ready for the visit and we all happily followed Deniash, one of the farmer, and our guide for the afternoon. Deniash explained (in Nepali) the farm's organization while navigating us through the different crops terrasses.
We also had the chance to plant our own little rosemary sapling in one of the areas, the farmers having even dug the holes for us!
The participants are then divided by groups to go interview the farmers. I stick around one of the group, sketching the discussion going on, closely monitored by the four daughters of the farmer, all laughing mirthfully at my poor attempts to draw the always moving participants!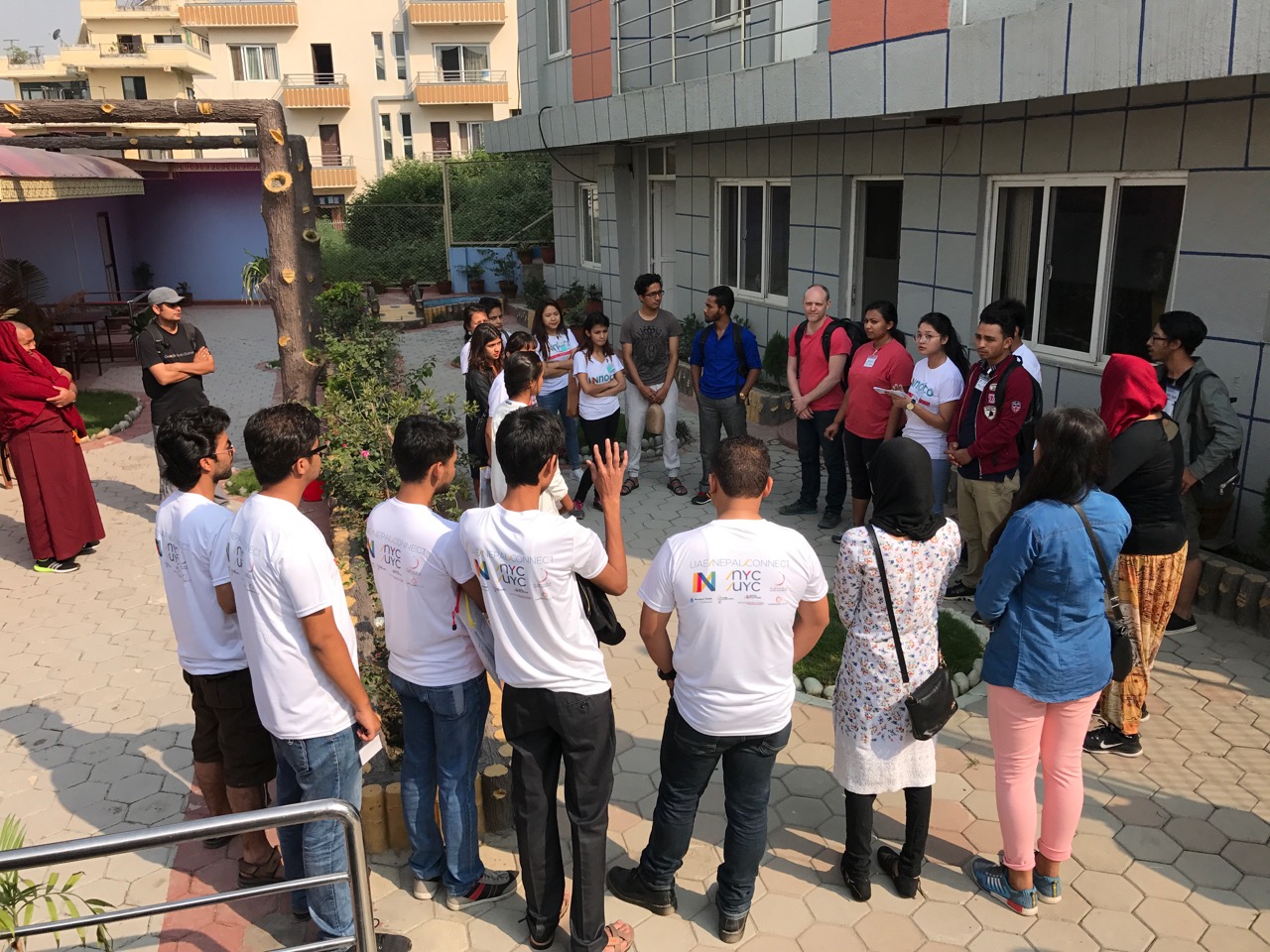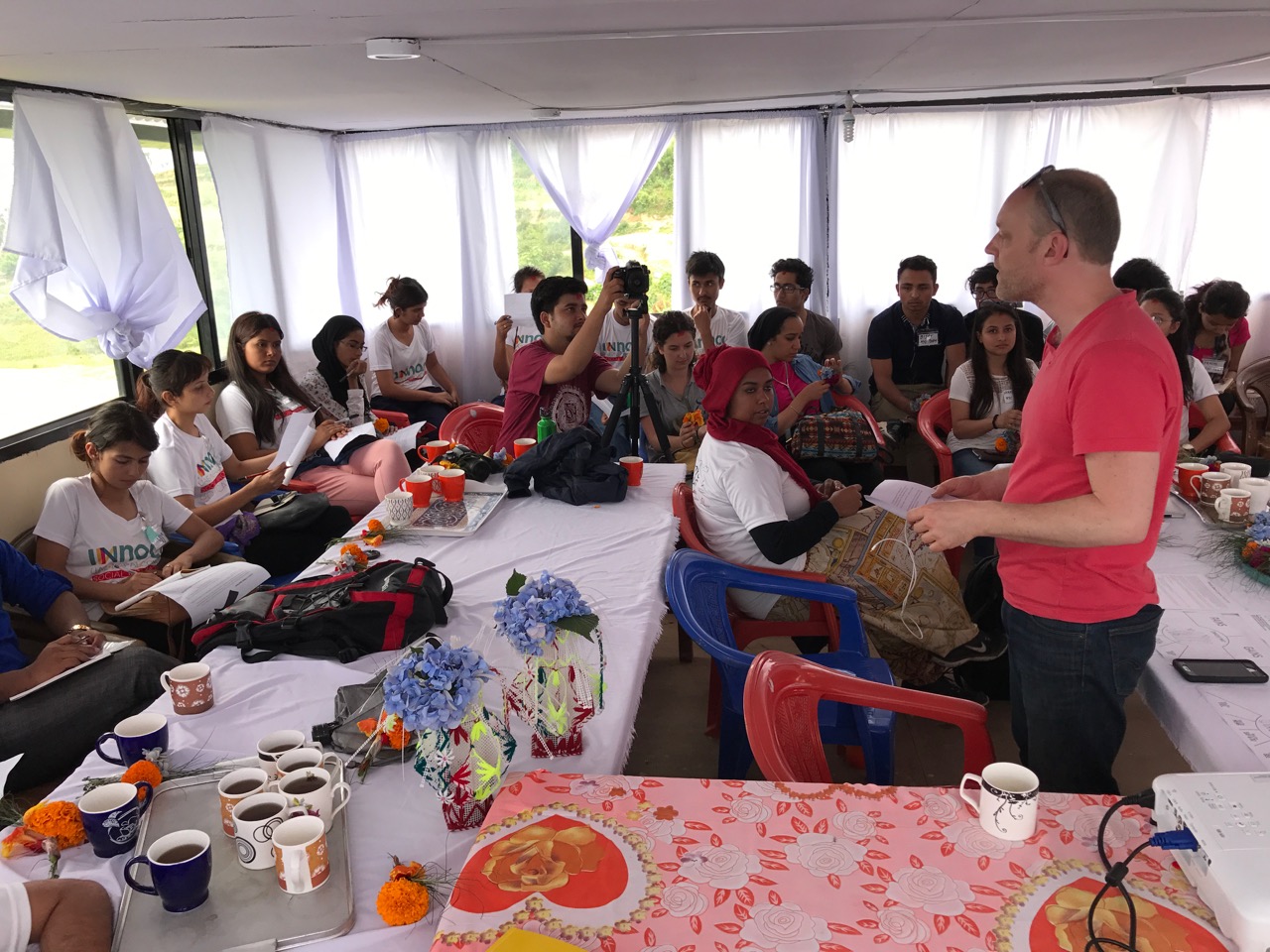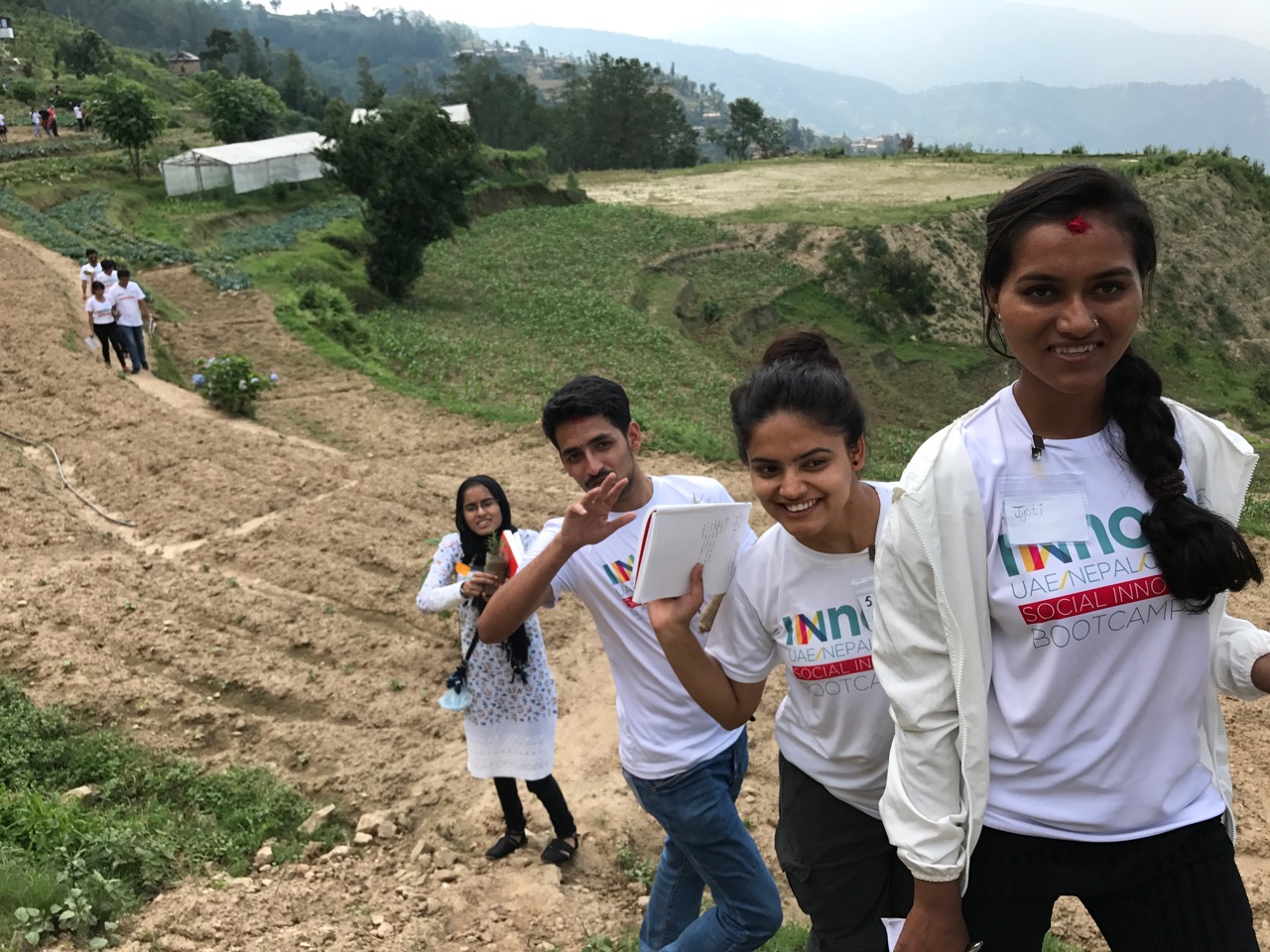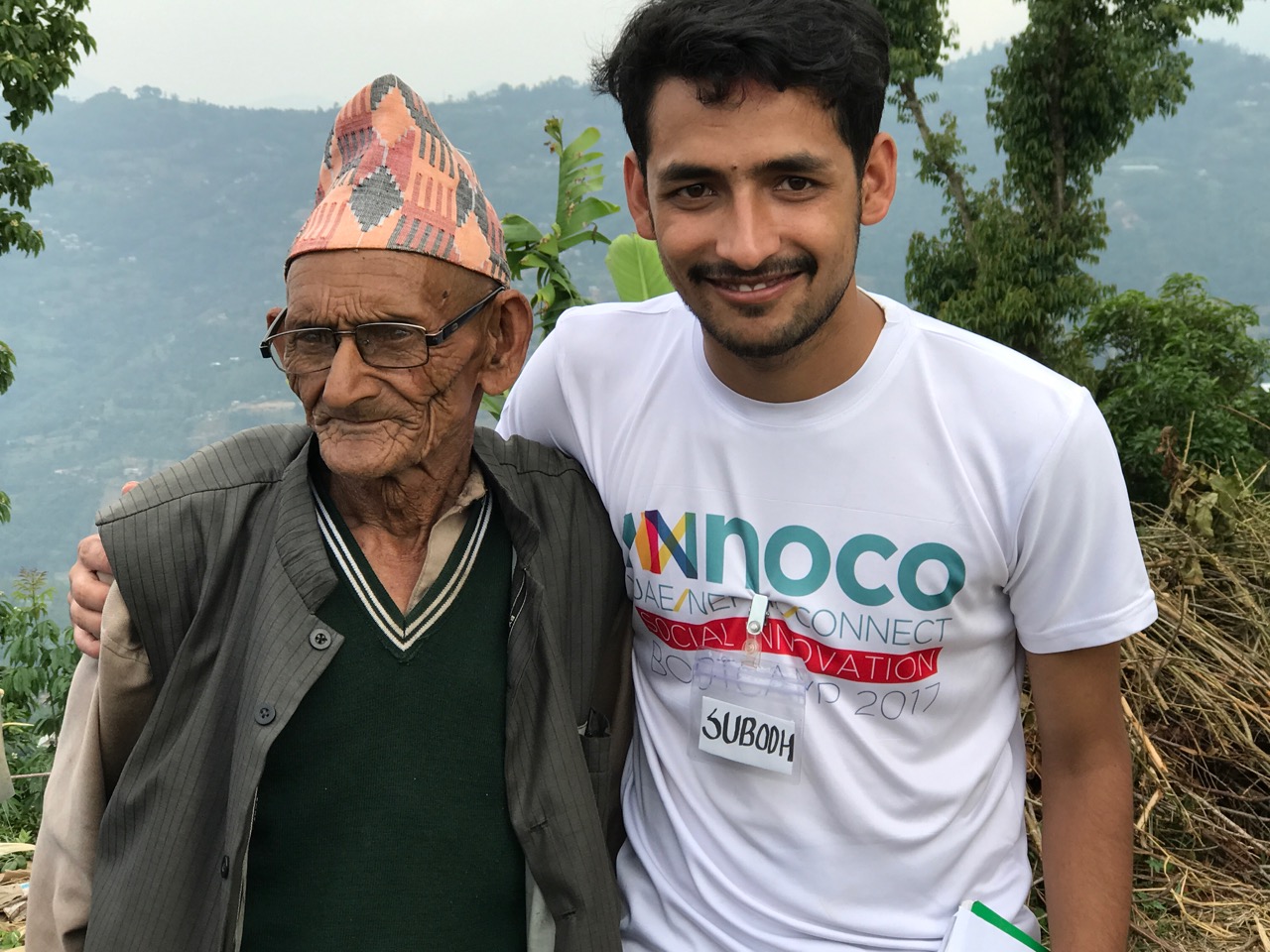 ara and Joanne facilitated to play the game of tangle. Boys team were quite successful in completing the task

Joanne emphasised on the concept of empathy and asked whether or not they approached the farmers empathetically today at the farm. They responded that they were empathetic

What's the thing that helped shaurav today to create his innovation along with other people? What do the farmers see that they invest in shaurav's farm and not in other farm?

Trust game

Reflection session: Plants, eating straight out of the tree, Women strength, hospitality, generosity, happiness of villagers, unity among the villagers, optimistic attitude towards life of the farmers despite t heir struggles